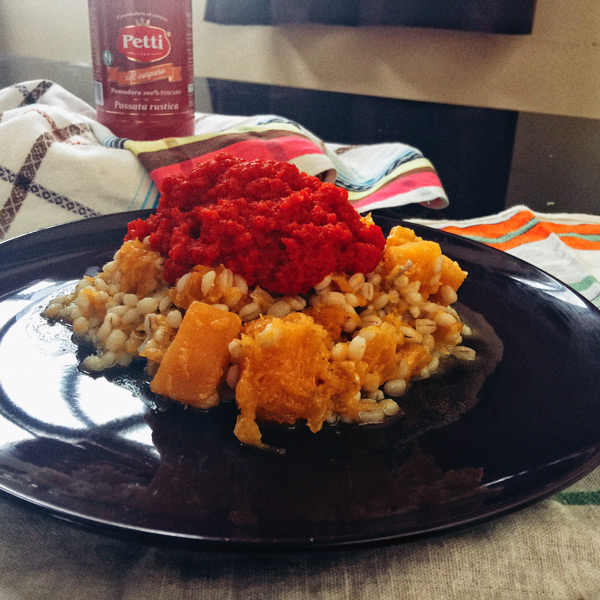 Barley, pumpkin and tomato
This is an ideal vegan recipe to prepare even in summer, perhaps replacing the pumpkin with carrots.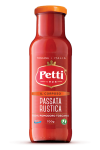 Preparation
Cook the barley in planty of salted water for about 30 minutes. Meanwhile, wash and cleanse the pumpkin, cut into small cubes and let it stew in a pan with oil and onion (if necessary add a little water during cooking). Prepare a very dry tomato sauce using garlic, oil and half a bottle of Il corposo Petti. When all the ingredients are cooked, wait for them to cool and assemble them together according to your taste.
Ingredients
300 gr of pearl barley
200 g of Mantuan pumpkin
half bottle of rustic sieved tomatoes Il corposo Petti
2 cloves of unpeeled garlic
half onion
oil
salt and pepper