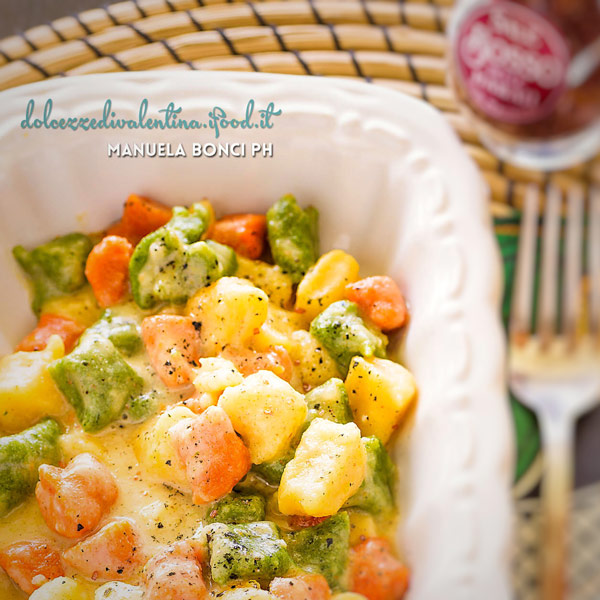 A creative, colourful, tasty recipe that welcomes the arrival of spring.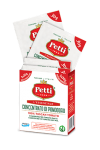 Preparation
Boil the potatoes in plenty of salted water, then let them cool. Peel off and crush them with a potato masher. Make a well and pour the flour gradually in with the potatoes. Knead and add flour until it forms a compact ball. At this point, divide the dough into 4 equal parts and add the concentrated tomato paste to one part, the spinach, previously boiled, beaten and shredded, in a second part and the pumpkin, previously boiled and shredded, in a third part. Work all the doughs until they get homogeneous.
At this point, use your hands to make long strips with each dough and cut them until you form your dumplings. Cook in abundant salted water until they boil and raise to the surface of the water. Then pour into a saucepan adding cheese and pepper, extra-virgin olive oil and a few spoons of cooking water to help forming a creamy and cheesy sauce.
Ingredients
500 gr of potatoes
200 gr of semolina flour
100 gr of fine-ground flour
50 gr of boiled spinach
20 gr concentrated tomato paste "L'essenziale" Petti
50 g of pumpkin
100 grams of roman pecorino cheese
black pepper
extra virgin olive oil and salt
RECIPE: LE DOLCEZZE DI VALENTINA