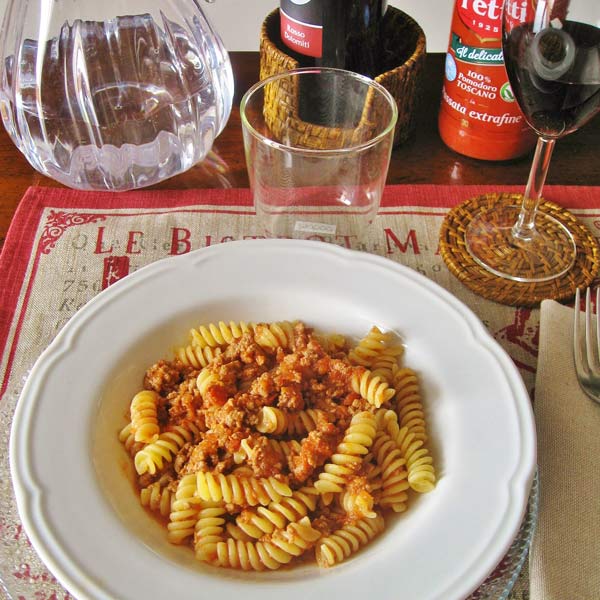 Fusilli pasta with Fassona ragu
A simple and fast recipe with a surprisingly sublime result, thanks to the Petti sieved tomatoes and the Fassona meat.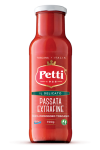 Preparation
Cleanse the vegetables and prepare them for the sauce, cut the carrots and celery stalks into small dices and thinly slice the onion. In a non-stick pan, fry them with two tablespoons of extra virgin olive oil for a few seconds, then combine the minced meat. Divide the meat well and, when it turns brown, pour red wine and let it reduce. When this will evaporate, combine the extra fine sieved tomatoes and salt, then bake for about 45 minutes. Cook the fusilli al dente, season with the sauce, sprinkle them with the grated Grana Padano cheese and some extra virgin olive oil.
Ingredients
170 g fusilli pasta
200 g of extra fine sieved tomatoes Il delicato Petti
200 g of minced meat from Fassona Piemontese
1 glass of rich red wine
1 small carrot, 1 small onion, 1/2 celery stalk
2 tablespoons of extra virgin olive oil
grated Grana Padano cheese
salt to taste
RECIPE: GLI ESPERIMENTI DI MARY GRACE