Gnocchi alla sorrentina
La ricetta degli gnocchi alla sorrentina diventa ancora più invitante con la passata di pomodoro Petti. Scoprite la ricetta originale!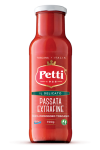 Method
To prepare gnocchi alla sorrentina, mash the boiled potatoes ensuring that they're not too hot and then blend in the flour and Parmesan cheese, salt and pepper. Make 'sausages' from the mixture and cut them into regular pieces. Put every piece of the mixture onto a fork so that they have the typical gnocchi shape.
Prepare the tomato sauce by caramelising the onion well with the basil stalks, add the Petti extra fine sieved tomatoes – fine tomato purée, season and cook for about 20-25 minutes. Add more basil to taste, trying to ensure that the sauce is not too dense.
Boil the gnocchi and season them with the purée and the Parmesan cheese. Arrange on a baking tray and cover with mozzarella then cook 'au gratin' under the grill at maximum temperature for 5-7 minutes.
Serve the gnocchi alla sorrentina
Ingredients for 5 people
For the gnocchi:
500 gm potatoes
100 gm flour
40 gm Parmigiano Reggiano (Parmesan) cheese
Salt/pepper
For the seasoning:
700 gm Petti extra fine sieved tomatoes – fine tomato purée
180 gm Mozzarella
80 gm Parmigiano Reggiano
Basil
1 red onion
Salt/sugar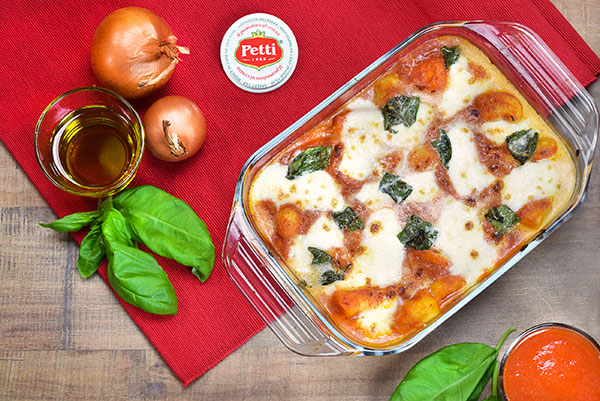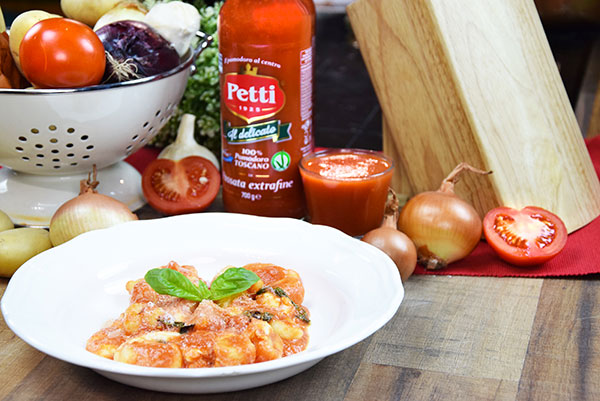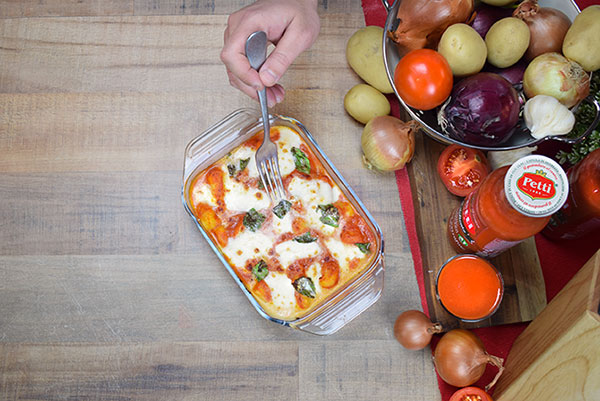 In collaborazione con: