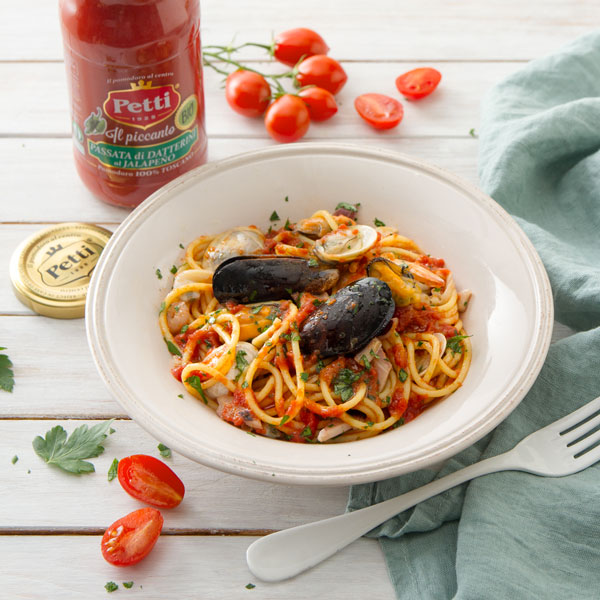 Seafood sauce spaghetti with "il piccanto" petti
Seafood sauce spaghetti with "il piccanto" petti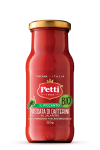 Method
Put the oil in a high pot, add an unpeeled clove garlic and cook inside the mussels and clams with the lid briefly until they are open. Once ready, remove 2/3 of the shells and keep the filtered cooking water.
Meanwhile, cut the squid in thin stripes and keep them aside. In a non-stick frying pan put the oil, the peeled garlic, a few stalks of parsley and flourish to a low flame. Remove the garlic, the parsley stems and add the calamari and the sieved organic datterini tomatoes with Jalapeño "Il piccanto" Petti. After about ten minutes, add the clams and mussels with their cooking water and let it cook for about 5 minutes.
Boil the pasta in plenty of salted water. Once it is cooked "al dente", drain it well and season with the fish sauce. Serve with mussels and clams with their shell and sprinkled with minced parsley.
Ingredients
350 g spaghetti pasta
700 g sieved organic datterini tomatoes with Jalapeño "Il piccanto" Petti
400 g clams
400 g mussels
2 whole cleaned squids
2 cloves of garlic
Extra-virgin olive oil
Fresh parsley
Salt